Top-of-the-line accommodations can be found at the August Suites, which can be found on Pattaya Central Road and is situated in close proximity to both Soi Buakhao and the 2nd Road. You are located pretty much smack dab in the middle of the city, and you can reach the most of the attractions on foot.
Each of the rooms is wonderful, with generous square footage, high-quality fixtures, and fantastic WiFi. The front desk personnel at this establishment provide a warm welcome to each and every visitor and maintain a friendly demeanour toward those they serve.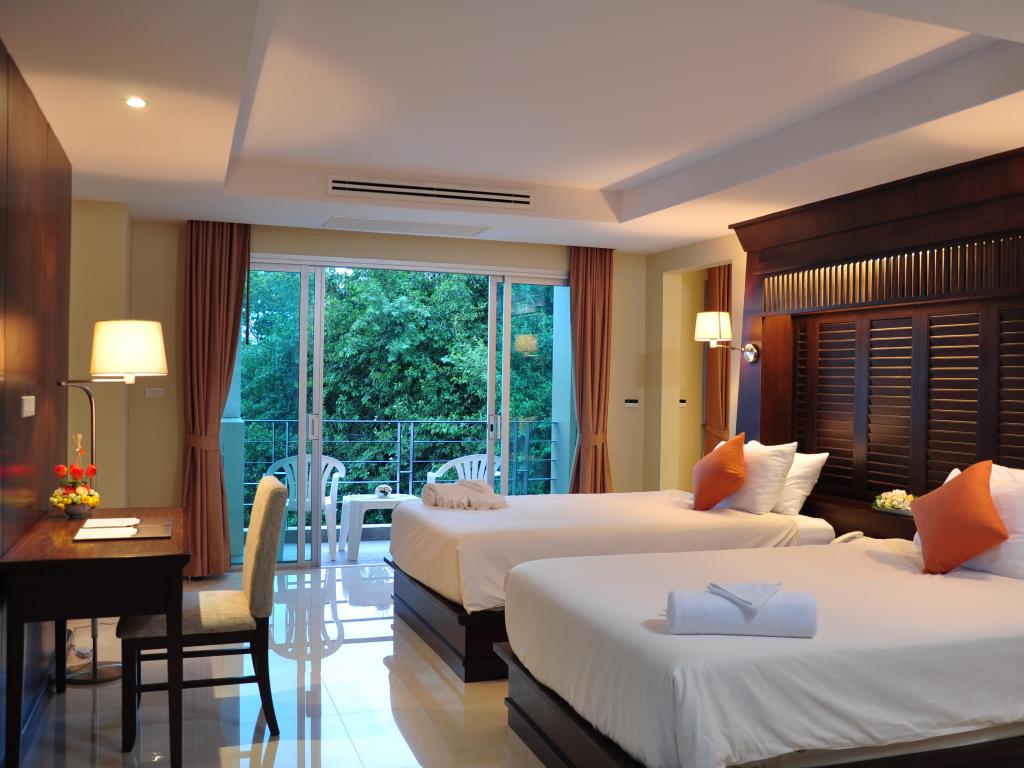 The gymnasium and the adjacent fitness facility are wonderful. In conclusion, an afternoon spent in the sweltering heat of Pattaya is the ideal time to take advantage of the hotel's outdoor pool. The fact that it is also completely guest-friendly for visitors is the real bonus here.
Is August Suites Hotel Guest Friendly?
Yes, August Suites is guest friendly, you will not pay extra for your visitor to stay here with you.
This hotel's location, just off Second Road, is convenient for access to all of the neighborhood's facilities as well as the nightlife in the area. It is really within easy reach to all of the main places, and if you do not feel like walking, you are literally just a few metres from from second road, where you can board the baht bus. Each of the rooms is immaculate, and they are enough spacious to accommodate two people in complete ease.
There is a television with a flat screen and channel options from across the globe. There is a sizable refrigerator tucked away in the corner, and hot water kettles are available on demand. The internet at this accommodation is the one real drawback to staying here. Though there's no charge for using the hotel's WiFi, you will need to enter the credentials each time you leave and come back to the hotel so that you can connect. But if I were you, I wouldn't let it deter you from making a reservation at this hotel.